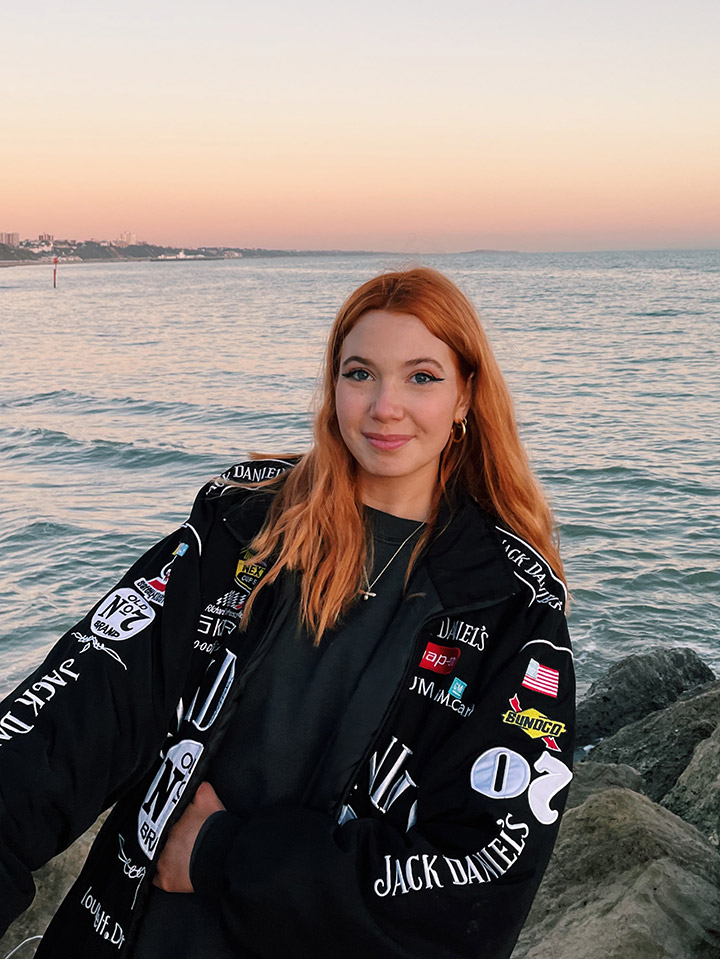 Email: alicemarchantdesign@gmail.com
Instagram:
@alicemarchantdesign
LinkedIn:
Alice Marchant

Hi! I'm Alice, a hands-on designer from Bournemouth with a love for typography, printmaking and branding. I am driven by ethical and sustainable design, and I always aim to make positive change through my creative practice.
I'm currently in my final year studying graphic design at Arts University Bournemouth and I was recently shortlisted in Wadworth's national design competition for the branding of their new brewery and craft beer packaging for my proposal of ghost-inspired can designs. Having interned at two local agencies over the summer, I am hoping to gain more experience in different creative environments before graduating this year.
In my creative process, I tend to start projects with an analogue approach, whether that be through screen printing, laser cutting, letterpress printing or using the riso to make physical experiments. I also enjoy working digitally - I am proficient in Adobe Illustrator, Photoshop and InDesign and I'm currently gaining confidence in my motion and 3D skills by learning AfterEffects and Cinema 4D.
I am currently seeking new opportunities and experiences and I'm always up for a challenge, so please feel free to get in touch!